Top TV shows that deal with grief
Top TV shows that deal with grief
ABC's grief-inspired show A Million Little Things, which focuses on a close-knit group of friends dealing with the shock suicide of one of their own as well as the unfolding ramifications, is finally back on screens after the winter hiatus.
Hot on the heels of the huge success of This Is Us, which focuses on the lives of siblings who lose their father in a tragic house fire, A Million Little Things is further proof that TV can reach inside of grieving minds and make us feel like we're not alone.
Such shows may be fictionalized but grief experts are often heavily involved in the writing and production. So if you feel ready to watch shows that deal with grief (I prefer to watch This Is Us alone so I can feel free to blubber a random cry inspired by a story line), here are some that blazed the way for A Million Little Things.
This Is Us – Loss of a dad (NBC)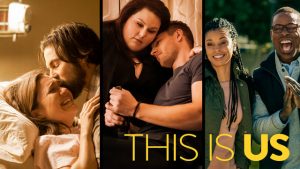 Triplets Kate, Kevin and Randall grew up nicknamed 'The Big Three' by their beloved father Jack and devoted mom, Rebecca. The clever combination of their current lives since their father's death and flashbacks to their happy childhood works perfectly as we get to experience the ramifications of the siblings' grief. One of TV's biggest hits, This Is Us returns for series 3 on September 25th.
13 Reasons Why – Loss of a young adult friend (Netflix)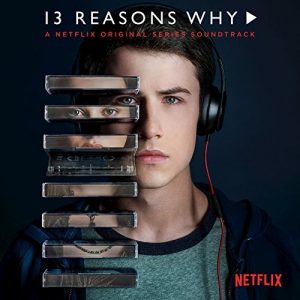 The story of 17-year-old Clay Jensen dealing with the suicide of his female friend (and former crush) Hannah Baker debuted to critical acclaim in March, 2017. The thirteen reasons why Hannah took her own life are gradually revealed in a box of cassette tapes Clay finds on his doorstep two weeks after the young girl's suicide. Based on Jay Asher's best-selling novel, 13 Reasons Why became the most tweeted show of the year, but Season 2 was dogged with criticism due to concerns that the show glamorizes suicide. That didn't stop Netflix commissioning series 3, which is due in 2019.
Weeds – Loss of a husband and dad (Showtime and now on Netflix)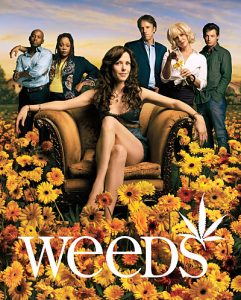 When Nancy Botwin is left suddenly widowed, she makes the dubious but desperate decision to support her two sons by growing and selling pot. Her grief is laid bare alongside her questionable parenting choices as the series, which survived 8 seasons, progresses – and the motley crew of friends and family members makes for funny and often poignant viewing.
Six Feet Under – Loss of a brother (HBO and now on Amazon Prime)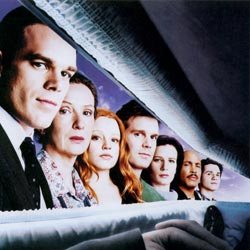 Who knew a family drama about running a funeral home would be a big hit? Clever writing and award-winning acting propelled this original concept to success for five seasons for HBO. Based around the Fisher family who run a funeral home and so deal with death every day, the plot takes a sharp turn when one of sons/brothers dies and the family have to struggle with their own grief. Every episode of this dark comedy deals with a new death at Fisher & Sons, and the messy effects of grief are expertly explored and presented. 

The Affair – Loss of a child (Showtime)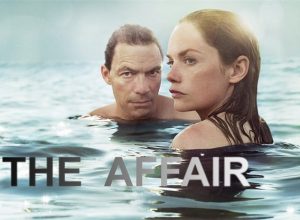 The first season of this compelling Golden Globe-winning show focused predominately on the extramarital affair between teacher and father of four Noah and waitress Alison, whose 4-year-old son recently died in a tragic accident. As well as having an affair, Alison exhibits suicidal tendencies and binge drinks as she struggles to cope with her devastating loss. The genius of the show is in how it shows the principal characters different perspectives regarding their affair due to their memory biases. The couple's separate marriages are explored further in season 2 as the plot thickens. And season 4 recently revealed a shocking twist in the plot.